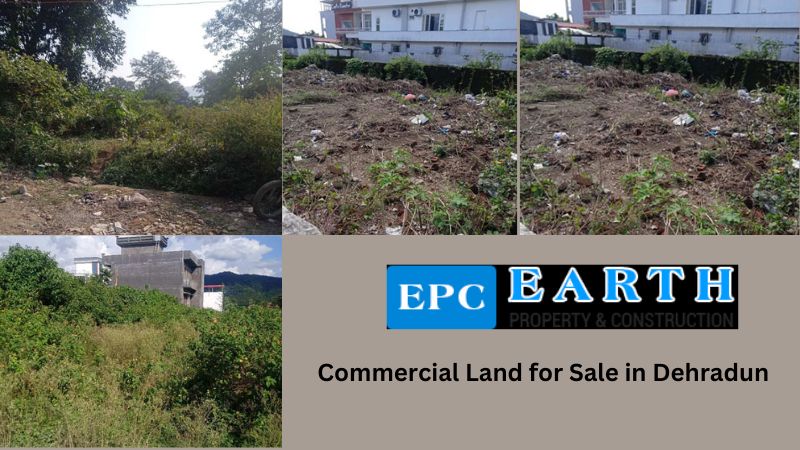 Commercial land for sale in Dehradun is grabbing the attention of investors from all across the country. The location is considered safe for family dwellings and easy to navigate, leading to a rise in demand for real estate properties. The return on investment is also getting higher with the rising population. The demand for commercial property is owing to its outstanding capital gains in Dehradun.
Commercial land has an added bonus, when it comes to real estate investment in Dehradun. Commercial land investment should be based on the current market trend and sound real estate knowledge. The property buying process is relatively easier and quicker in comparison to buying residential or commercial properties.
Given below are factors to consider when investing in commercial land for sale.
Understanding Market Trend
It is vital to have a strong knowledge and understanding of local commercial land before investing. You need to be aware of the different commercial land prices, upcoming business sectors, local property demand, etc. The future outlook and opportunities are also key factors to know when buying land in Dehradun.
Studying and analyzing market trends will help you find commercial land with higher yields within your set budget.
Property Appearance
Commercial land with and without amenities have different price ranges and demands within the market space. Although commercial land for sale with amenities comes with a heftier price range, it is a more profitable investment. The amenities included could allow you to get a better return on your real estate investment in future. The amenities could include water supply, electricity, boundary line, etc.
These amenities have a larger market appeal for setting up a commercial business from investors. Therefore, your chances of getting a better return on investment increases tremendously.
Investment Purpose
Having clarity for investment will allow you to make the best investment decision. The commercial land that you want should deliver on your future needs to be worth the time, money and effort on your part. Have a clear agenda when it comes to buying commercial land, whether you want to lease, sell or utilize the land for yourself.
It will help you narrow down the most suitable commercial property within your budget. If you want commercial land for self-use, you can reap several benefits like value appreciation, no rent etc. You can opt for commercial land in upcoming locations to get affordable prices and long-term property appreciation in future.
To conclude, commercial land investment should be done with the guidance of a professional within the field. Consider the parameter required for commercial land investment in Dehradun to make the best property investment. You can also hire a real estate agent to assist you with property search and other legal formalities.
You can begin by conducting deep research on various online property websites to gain insight into real estate investment. It is vital to weigh- factors like location, size, future opportunities, etc to buy the commercial land ideal for current investment. You can also look for resale commercial land prices to get good deals on your investment.