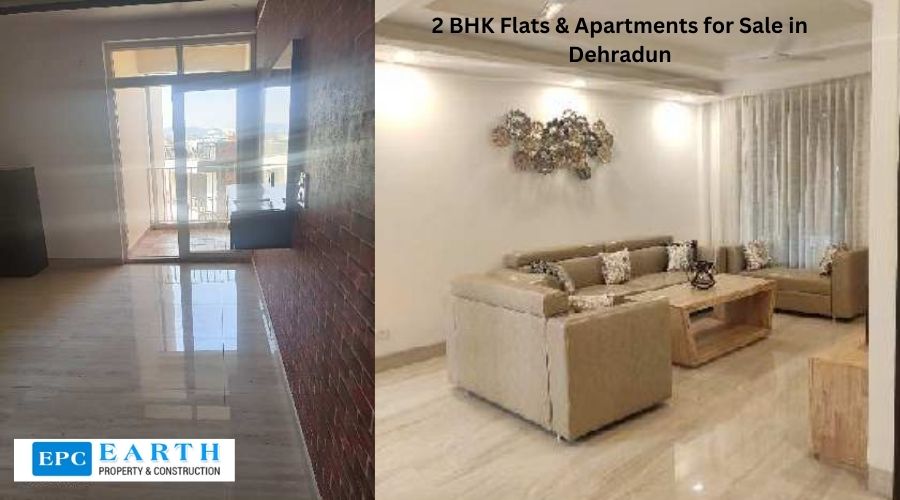 The capital city of Uttarakhand, Dehradun witnesses an increased demand for residential as well as commercial properties with every passing year because of its reputation as a tourist destination and its growing economy. It is a fact that locals and investors living in other areas of India are also anxious to have their own properties in Dehradun. The city is also now becoming a preferred destination for buying 2 BHK flats. Here are some reasons why to buy 2 BHK flats in Dehradun.
Affordability:
The property prices in Dehradun are comparatively lower than other major cities in India, making it the best option for people looking to buy 2 BHK flats or invest in property. The price of land in Dehradun is approximately 17% of the land price in Delhi, the prices of apartments are approximately 65% of the price in Delhi and the price of builder floor is approximately 16% of the price in Delhi. Dehradun is also more affordable than other nearby cities.
One can get 2 BHK flats in Dehradun at a median price of Rs 60 Lakhs and an average price of Rs 58.8 Lakhs. The localities like Kuanwala, Canal Road, Sahastradhara Road, Mussoorie Road, General Mahadev Singh Road, etc. in Dehradun offer excellent options for buying 2 BHK flats.
Presence Of Reputed Developers:
Today people are investing in apartments or residential flats that offer a community development living and more security. To cater to this increasing demand, some of the reputed developers have their projects in Dehradun. The city is witnessing many new and upcoming projects for 2 BHK flats. The developers are focusing on providing quality and affordable 2 BHK flats with modern facilities and amenities, in order to meet the demands of the buyers.
Good ROI:
According to surveys, Dehradun's realty market is on the verge of an explosion of growth. Therefore, the property prices will continue to grow in the near future. The possibilities of a high ROI are extremely high in Dehradun. So, buying a 2 BHK flat in Dehradun is a safe and lucrative investment for all.
Excellent Location:
Located in the beautiful Doon Valley, Dehradun is known for its pleasant climate and stunning scenery. The picturesque landscape, surging streams, and incredible mountain ranges exalt the beauty of the city. Owing to its location and natural beauty, Dehradun attracts hordes of travel enthusiasts and tourists every year. The calm and pleasant weather of Dehradun makes it a popular destination for people looking for 2 BHK flats or other properties.
Seamless Connectivity:
Dehradun has excellent connectivity with various cities in India such as Meerut, Saharanpur, Chandigarh, and Delhi. The city is well connected by road to Delhi by the NH 58 and NH 72, which is almost a 4-hour drive. Chandigarh is located at a distance of 167 km from Dehradun and is approximately a 3-hour drive. Dehradun is also connected to nearby holy cities like Haridwar and Rishikesh by an excellent road network. This seamless connectivity makes Dehradun a preferred location for people looking to invest in property or buy 2 BHK flats.